Bongwe Guesthouse & Camp, Livingstone
The fully furnished house has 3 air-conditioned bedrooms with en-suite bathrooms, a large double bed loft conversion upstairs (with room for more beds for the little ones) and 9 luxury en suite safari tents set among beautiful landscaped gardens. This affordable Livingstone accommodation sits on 50 hectares and also plays host to a natural damn that is full for most of the year, making it an ideal setting for picnics or braais (barbeques).
Our Livingstone accommodation sleeps 26 in total with 8 beds in the house and two beds per tent. Ideal for large groups, families or individual bookings, this self-catering camp and guesthouse is ideally located off the beaten track and just a stone's throw from the mighty Victoria Falls. There is also a beautiful swimming pool surrounded by landscaped garden and rockeries for cooling off.
This is the perfect destination for family and friends to get away for a long weekend and enjoy the complete privacy of this idyllic setting. With ample secure parking, self-drive clients are more than welcome. Whether you are looking for a party weekend in Livingstone or a chance to rest and unwind away from the hustle and bustle of town, our Bongwe Livingstone accommodation is the perfect destination for you.
The house sits on 50 hectares of private land and is ideally situated for a relaxing and peaceful break form the city, yet only minutes from the falls. The beautiful swimming pool and vibrant gardens create a relaxing ambiance and feeling of tranquillity in this completely private paradise.
Our fully fenced camp is perfect for the outdoors types and hiking and adventure are on the doorstep. Feel free to bring your mountain bikes and hiking boots! You can also book any activity Livingstone has to offer through the camp booking office. These include bungee jumping, sunset river cruises on the Zambezi, white water rafting below the Victoria Falls, helicopter and microlight flights over the falls, river safaris and many more. You can also book Bongwe's very own game drive activity which includes a safari drive in the national park with the options for walking safaris and a visit to see our resident rhinos.
What a great way to spend the weekend with this affordable Livingstone accommodation!
The House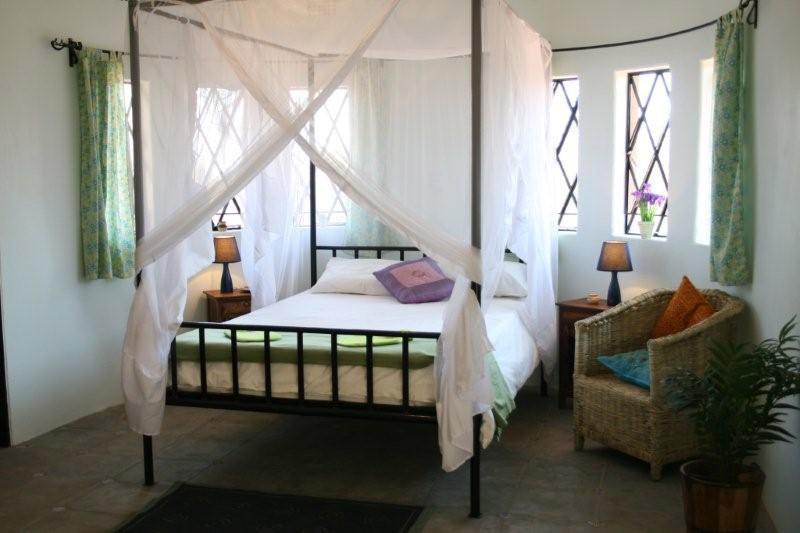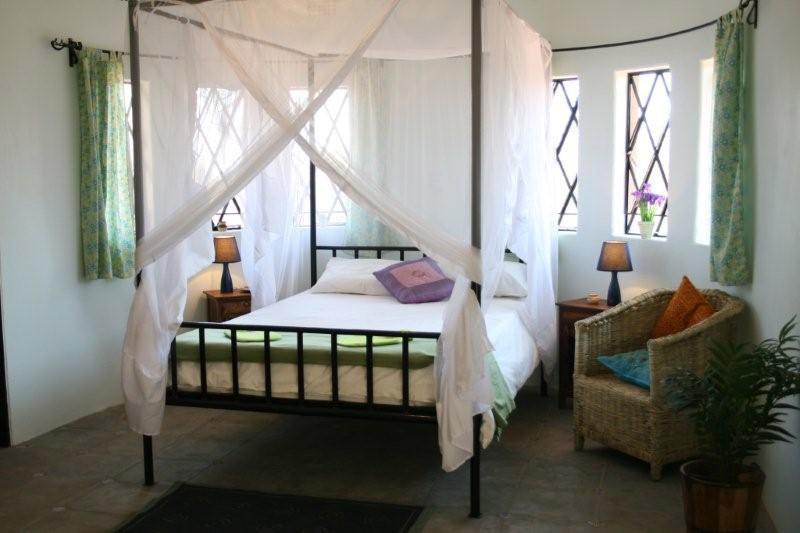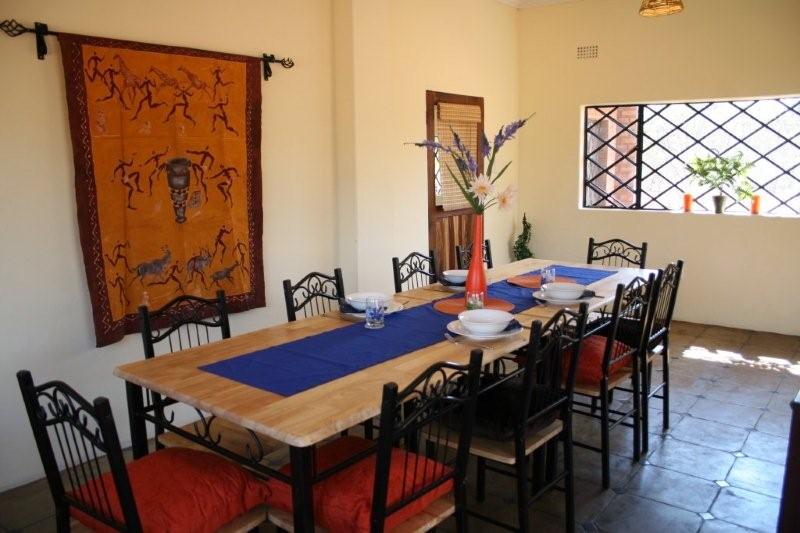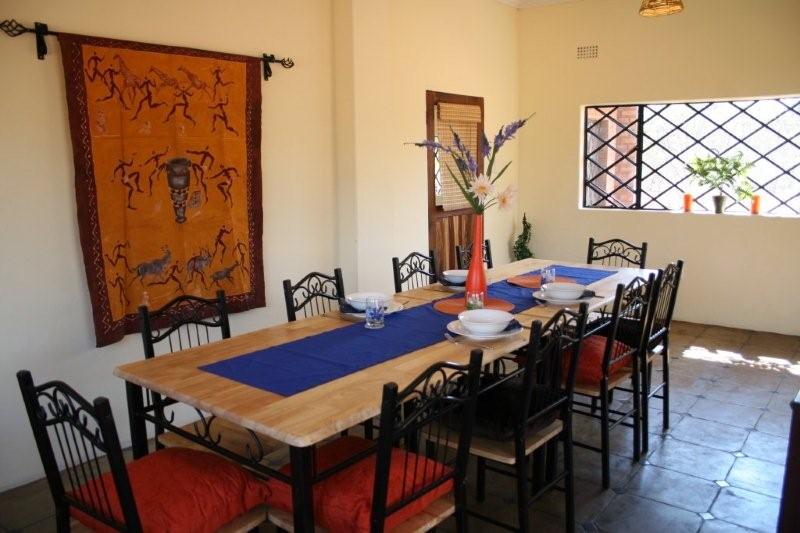 Downstairs the house consists of 3 air conditioned ensuite bedrooms, each sleeping two. An additional bed for little ones can be added on request.
Upstairs in the large studio space is a large double room. This can easily be used by couples or families and additional beds can be added on request.
The house also has a large self catering kitchen with all the necessary appliances. This self catering kitchen is also available to those sleeping in the tents. If you wish for this to be made private please contact us so that we can make arrangements.
Jan 5 to May 31
$
280
Entire House Per Night
Opening Special! Now - May 31
$
220
Entire House Per Night
Jun 1 to Jan 4
350
Entire House Per Night
The Safari Tents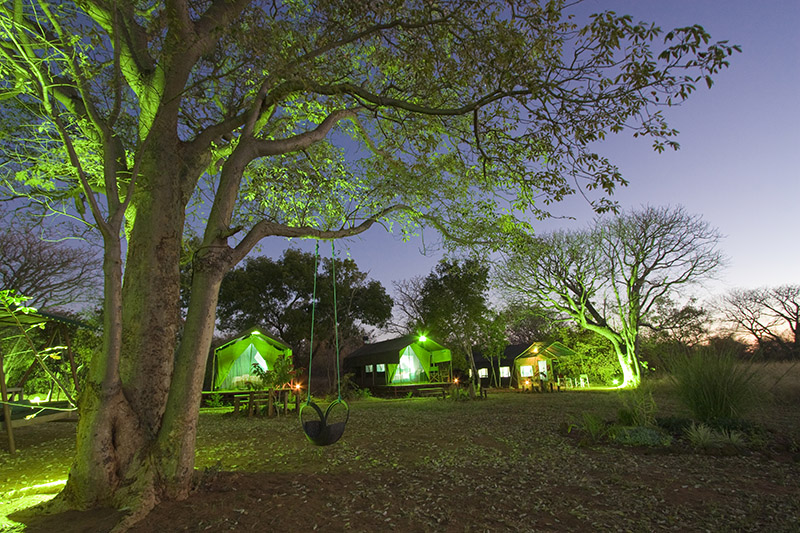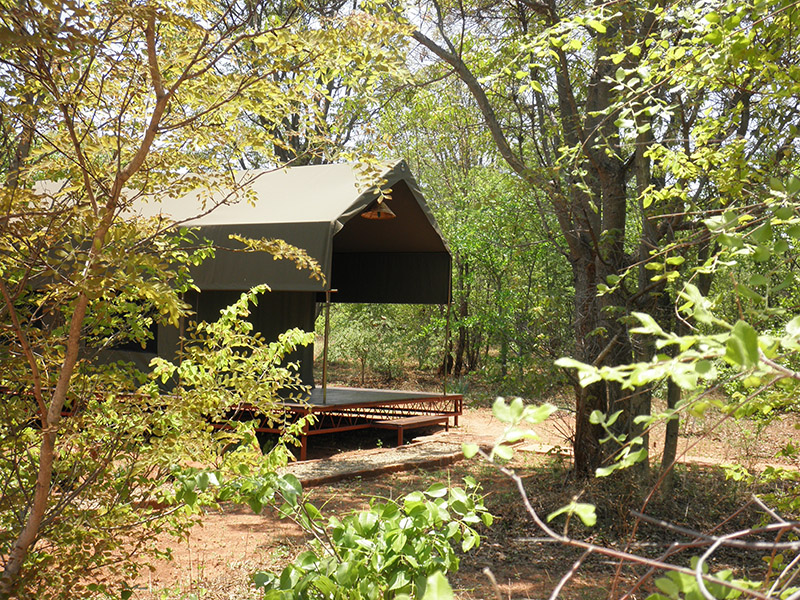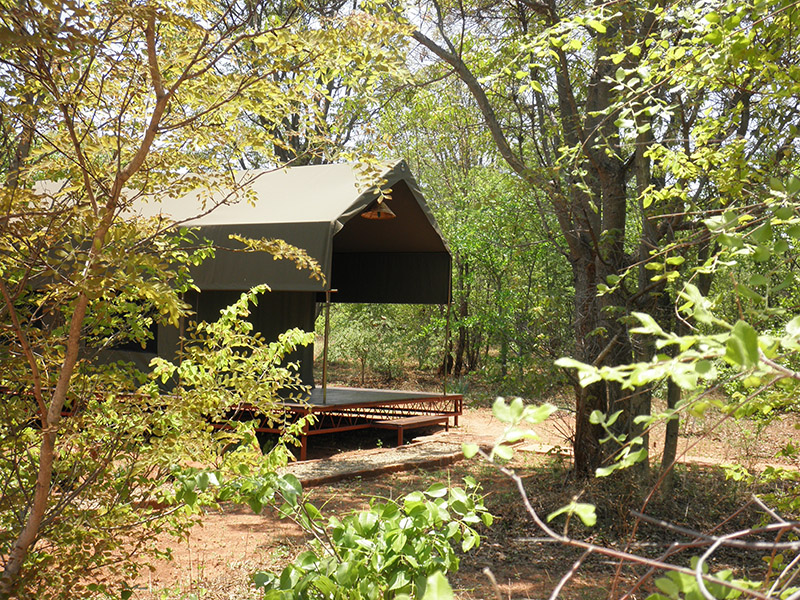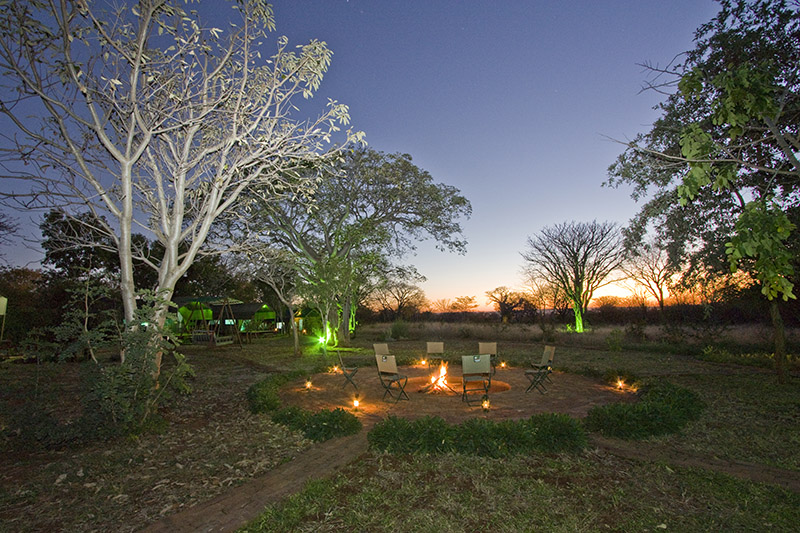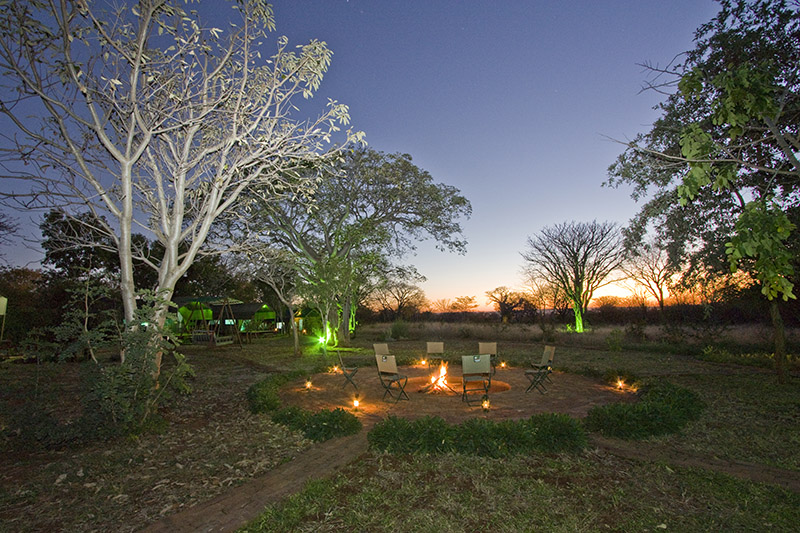 Each tent is en-suite with its own private bathroom and shower with solar geezer for hot water. Each tent sleeps two where an additional bed for little ones can be added on request.
The tent has its own secure lock and private decking on the front for relaxing and/or a G&T at sunset. Mosquito nets provide safety from the dreaded in-ear buzz of the mozzie during the night and provides a bite-free sleep. Fans provide much needed cooling during the hot months too. You genuinely would not believe these tents fall under the "affordable" banner when these types of tents are used in lodges and camps that cost hundreds of dollars a night.
Truly unbeatable Livingstone accommodation on a budget.
Jan 5 to May 31
$
35
Per Person Per Night Sharing
Opening Special! Now - May 31
$
25
Per Person Per Night Sharing
Jun 01 to Jan 4
$
50
Per Person Per Night Sharing
Facilities
All of our Livingstone accommodation rooms and tents are non-smoking (smoking outside on the veranda or decking is permitted), Express check-in/check-out, Safety deposit box, Activity Booking Office, Luggage storage, Air conditioning (House bedrooms rooms only), Secure parking, Braai (BBQ) fascilities, Swimming pool, Hiking trails, Shuttle services to own or the Falls
Available Activities (See our activities for prices)
Game drives/Walking safaris/Rhino visit (AM, PM or full day), white water rafting, sunset cruises, river/canoeing safaris, bungee jumps, helicopter/microlight flights over the Falls, Livingstone Island (including Devil's Pool), 5* dining at the Elephant Cafe, Victoria Falls Tours, village tours.
Our Livingstone Accommodation Services
Free scheduled shuttle service, Laundry/Ironing Service (additional cost), Activity Desk, Airport pickup/drop off
WiFi
WiFi is available in the garden/pool area
Parking
Private parking is available on site
Our Livingstone Accommodation Policies
Check-in time – 10am
Check-out time – 12pm
Cancellation and prepayment policies vary according to room type. Please contact us for availability of rooms and reservation type.
All children under 2 years stays free of charge in a baby cot. Children under 12 pay half price. Please note that we do not have baby cots on-site but can arrange for a travel cot at an additional cost)
We accept the following payment options onsite –  Cash, Visa, Mastercard.
For more information or to book a room with us, please 
contact us 
and let us know when you plan to be with us.
Related Pages
Alec Cole
Zambezi River Cruises
Explore the tranquil upper Zambezi on a sedate cruise whilst sipping your drink of choice. The cruise takes you […]